Living Yoga Teacher Training, a Yoga Alliance registered 200-hour program, is designed for any yoga student or aspiring teacher seeking broader knowledge of classical yoga teachings in an accessible format and supportive environment. The program will examine the philosophical underpinnings of yoga from the lens of our modern lives and empower students to live their yoga beyond the physical practice. This program is good for students who are ready to make the sincere commitment to take their practice deeper physically, mentally and spiritually. We invite you to spend these six months with us getting stronger, building healthy habits and cultivating a more vital, conscious way of life.
Under the direction of Alicia Moyer, ERYT-500, in conjunction with the Past Tense Teacher Training team, this vinyasa yoga training is a comprehensive six-month program that will hone your teaching skills, deepen your personal yoga practice and guide you through the beautiful layers of yourself to uncover your innate wisdom.
Some of the things that make this training unique and special include:
Space is limited to 12 students to cultivate an intimate community and allow for personal attention and guidance.
The price includes the training manual and a 12-month unlimited class pass to Past Tense (a $1,300 value)
Training includes a weekly, private group practice that aims to keep you grounded in your training between intensive weekends.
The training will take place on Wednesday evenings and throughout seven intensive weekends on Fridays 6:00-9:00 and Saturdays and Sundays 8:30-6:00.
2018/2019 Weekend Training Dates:
Friday, September 14-Sunday, September 16
Friday, September 28-Sunday, September 30
Friday, October 19-Sunday, October 21
Friday, November 16-Sunday, November 18
Friday, December 14-Sunday, December 16
Friday, January 11-Sunday, January 13
Friday, February 8-Sunday, February 10
Additionally, we'll meet on Wednesdays from 7:00-8:30 p.m. beginning October 3 with the exception of Wednesday, October 31, November 21, December 26, January 2 and February 6.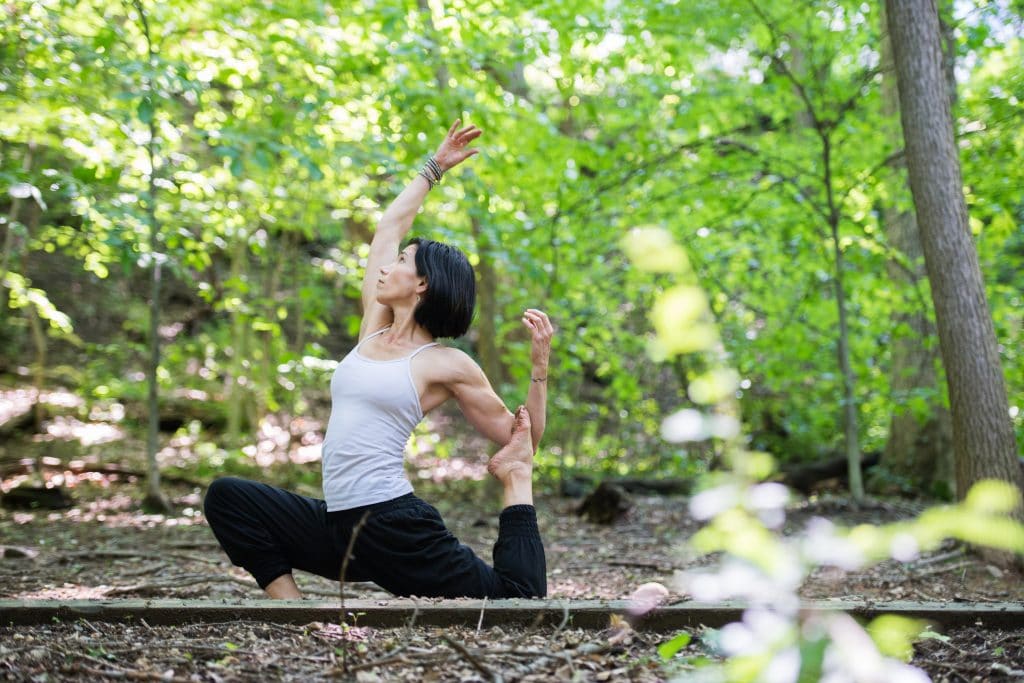 "Alicia's alignment-focused vinyasa classes are deeply transformative. She guides her students to explore the space of the body, breath, and mind. She creates an atmosphere of joy through intelligent and mindful cues. Her guidance is gentle and loving, yet challenging in all the right ways. Her presence as a guide and teacher is unmatched."
"Alicia is a luminescent fountain of knowledge, inspiration, and nurturing. Her approach to yoga is one that is balanced perfectly by a sometimes cerebral approach, delivered through her vast knowledge of anatomy and alignment, with an often playful and lighthearted approach that is always rooted deeply in spiritual tradition.

I had been practicing yoga for nearly 20 years, and finally found my true teacher in Alicia. Completing a teacher training with her has brought me peace, contentment, and a better sense of myself and my life's purpose. She provides a spacious environment for exploring the true self that always sparks curiosity. She is simply the best."